… in the book are once more available for the traveling.
Most astonishing is the process by which chance, which is steadily ousted from a book as it approaches its final form, is once again at the heart of the adventure. In the fall of a card, the fate of Dominions may be decided.
There are also considerable aesthetic pleasures to be enjoyed. I'm in bliss looking at these intricate extrapolations from my words; at the plethora of pictures that have spiraled up and out of the book. I am deeply indebted to their creators. To Hans and Sean first and foremost, the good fellows of Zerapushu without whom this adventure would have remained in the ether; and of course to the artists who brought their own unique visions into play.
That's the word I keep returning to: play. As in a match of wits and skill, of course, but also in the grander sense of a celebration, a dance of the creative spirit performed for the sheer pleasure of the motion.
"Magic," says Gentle in the novel, "is the first and last religion of the world." A religion of which — may I add? — play is surely the profoundest ritual.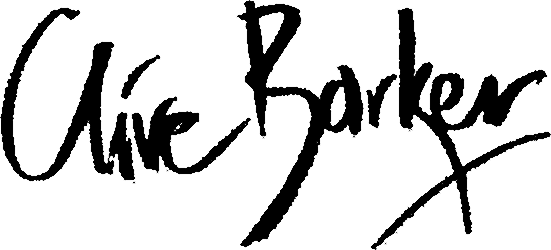 Clive Barker, 1997
[ 4 ]
Cover (1) | Table of Contents (2) | Challenge Summary (19) | Seizing Sites & Contests (24) | Affiliations (47) | Summary of Play (48) | Pages: